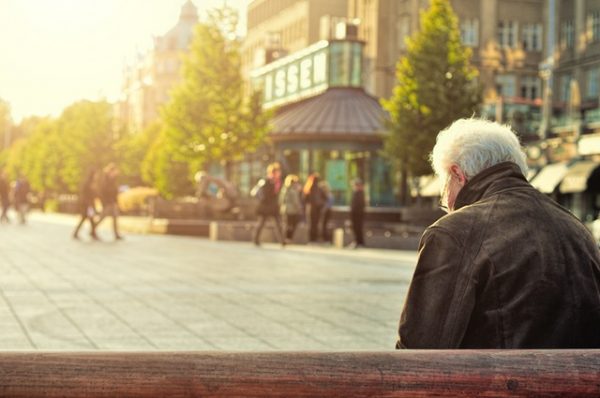 What type of community do you want to live in once you reach retirement age? Although many seniors have opted in the past to move to warm-weather locations or retirement villages, an increasing number are not interested in relocating.
According to a 2014 report by AARP, a national nonprofit organization that seeks to improve people's quality of life as they age, people age 50 and older place a high priority on remaining in their homes and in the communities where they have established strong ties. They also want these communities to be "livable." AARP defines a livable community as "one that is safe and secure, has affordable and appropriate housing and transportation options, and has supportive community features and services. Once in place, those resources enhance personal independence; allow residents to age in place; and foster residents' engagement in the community's civic, economic and social life." Access to clean air and water and quality health care are high on these residents' priority list as well.
To improve communities' quality of life, especially for the nation's growing older population, more than 90 communities nationwide have joined AARP's Network of Age-Friendly Communities, which encourages states, cities and local areas to increased attention to the environmental, economic and social factors that contribute to older adults' health and well-being.
"Age-friendly communities include elements such as safe travel environments for bikes, pedestrians and cars, housing for people at all income levels and physical abilities, and the availability of a wide range of services and amenities. Such elements support successful aging and foster livability regardless of current life stage: young professional, parent, retiree and so on," Shannon Guzman, a policy research senior analyst with the AARP Public Policy Institute explained in a June 20 AARP blog post.
Such amenities can and should include space and facilities that permit and encourage healthy activities, such as community gardens, parks and exercise and recreation facilities.
Not surprisingly, communities that have implemented form-based codes meet many of these criteria, not least of which is inclusivity — the ability to bring together people of all ages and walks of life to form vibrant, multifaceted, and socially and professionally active communities.
"Because we tend to think in terms of demographic categories rather than holistically, we have housing for young people, housing for families, housing for the disabled, affordable housing, luxury housing, senior housing, etc.," attorney, urban planner and FBCI Resource Council member Joel Russell wrote in an AARP Q&A article. "The intent of a form-based code is to break down such categories and build places that contain a variety of housing types, a variety of uses and services, and a variety of transportation options. The intent is to create places where people can live out their lives from childhood to old age, and can be in the same walkable community, albeit in a different type of housing at different stages of their lives," Russell added. "Form-based codes create the kinds of places where people can 'age in place' because the codes lead to building communities that appeal to young and old alike."