Organizations
FBCI appreciates and supports the work of partner organizations striving with us to advance the practice of form-based codes. These non-profits provide important parts of the whole toolkit required to create and implement successful form-based codes.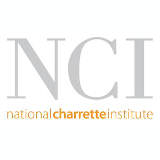 National Charrette Institute
An effective form-based code requires broad community support. NCI teaches professionals and community leaders the NCI Charrette System, a design-based management system for collaborative community planning. The three-day training shows how to engage communities in plan making, from the site-specific to the citywide and regional scale. The NCI Charrette System is a proven method to create authentic community participation, which is the essential basis of effective regulating plans and form-based codes.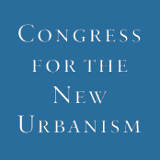 Congress For The New Urbanism
The Congress for the New Urbanism is a member-based, advocacy organization promoting walkable, mixed-use neighborhood development, sustainable communities and healthier living conditions. Acting as the nexus of the New Urbanist movement, CNU provides it members with resources to restore urban centers and towns, create coherent metropolitan regions, and reconfigure sprawling suburbs into vibrant neighborhoods and diverse districts. CNU offers many educational opportunities and the accreditation CNU-A.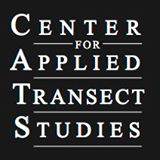 Center for Applied Transect Studies
The rural-to-urban transect is an important methodology for the practice of form-based coding. The Center for Applied Transect Studies promotes understanding of this methodology through research, publication, tools and training. CATS supports the open source SmartCode, a flexible model ordinance which serves as a basic template for writing codes. The SmartCode and accompanying manual are continually updated, providing a very useful tool that may be applied at different scales of planning.