Summary
Form-Based Codes for Architects: Myths and Realities
Thursday, October 13, 2016
Gensler
2020 K Street, NW
Washington, DC 20006
United States
Approval pending for 8 AICP CM, AIA CES, CNU-A
Form-Based Codes for Architects is an intensive one-day class, in which architects learn how to work with an FBC.  The course provides an overview of the principle logic of a form-based code, from its necessary foundation in a place-based community vision to its regulatory emphasis on the public realm.  The course will combine lecture and classroom discussions.  Participants also examine common misconceptions about form-based codes and the legal basis for form-based codes.
There is no prerequisite for Form Based Codes for Architects.  However, for an introduction to the basics of form based codes, we encourage you to review the content of our FBC101 Online course series.
Click the tabs above to see agenda and instructors.
Lodging
AKA Washington, DC
Phone: 202.904.2500
Address: 1710 H Street NW Washington, DC 20006
The Capital Hilton
Phone: 202.393.1000
Address: 1001 16th St NW, Washington, DC 20036
Courtyard Marriott
Phone: 202.296.5700
Address: 515 20th St NW, Washington, DC 20006
The Westin Washington, D.C. City Center
Phone: 202-429-1700
Address: 1400 M St NW, Washington, DC 20005
Hotel Lombardy
Phone:  202.828.2600
Address: 2019 Pennsylvania Ave NW, Washington, DC 20006
Renaissance Washington, DC Dupont Circle Hotel
Phone: 202.775.0800
Address: 1143 New Hampshire Ave NW, Washington, DC 20037
Agenda
Thursday, October 13, 2016
8:00 – 8:30 AM

Registration Check-In and Continental Breakfast

8:30 – 8:45 AM

Welcome and Introductions

8:45 – 10:00 AM

Urban Form Basics: Street-Space — Geoff Ferrell

What FBCs are pursuing, the concept of the Public Realm, Street-Space and Urban Form, Walkability — at all scales.  Framework for place-making, network, context, street types, elements of street cross-section.

10:00 – 10:15 AM

Break

10:15 – 11:30 AM

FBC Myths and Realities—Creativity and Constraints — Panel and Participants

The panel and participants will discussion "standard" misconceptions and strawmen about form-based codes.  They also will address FBCs and an architect's license for creativity including examples of clearly creative, artistic, and individual designs — working within the parameters of good urban form.  Panelists also will explain what a code does and does not control, creativity in the "street wall," and how it depends on how the code is written.

10:55 – 11:45 AM

Code Mechanics Part 1: Mandatory Form-Based Codes —

Topics — The three major methods of integrating form-based codes into existing development regulations; integrated codes vs. free-standing codes (which are published in separate chapters of the code or are part of California specific plans); advantages and disadvantages of mandatory codes; legal issues with mandatory codes; mandatory code format variations; examples of mandatory codes in place today.

11:30AM – 12:15 PM

11:30 AM-12:15 PM         Urban Form Basics: The Urban Block — Geoff Ferrell

The BLOCK as the basic building block of towns and cities: public space, private space; building program synergy within that duality — and how FBC uses this logic.

12:15 – 1:15 PM

Lunch

1:15 – 2:15 PM

Experience: Lessons from Nashville and Columbia Pike — Keith Covington

Planners from Tennessee and Virginia will discuss how they work with architects to successfully comply with form-based codes while respecting the designers' creativity and diversity.

2:15 – 2:45 PM

How Architecture Interacts with the FBC Process — Keith Covington and Justin Falango

This session will focus on providing architects with insight into how to interact with planning officials charged with administering form-based codes. From pre-application conference to final submittal, participants will learn the basic process associated with form-based codes and the best path to faster approvals.

2:45 – 3:00 PM

Break

3:00 – 4:30 PM

Exercise: FBC Submission Critique — All Instructors

An all-participant discussion and critique/analysis of a real world FBC submission; another perspective on designing under an FBC

4:30 – 5:00 PM

Questions and Answers — All Instructors and Participants

5:00 PM

Adjourn
Instructors
FBCI draws upon national experts, including urban designers and planners with broad experience in all aspects of form-based coding. We have assembled an excellent group for the class in Lansing.

Geoffrey Ferrell is principal of Ferrell Madden Associates, an urban design and planning firm in Washington, D.C. Geoff is among the originators of the modern practice of form-based coding, building up the discipline through his work as an urban designer/code writer for Duany Plater-Zyberk Architects in Miami, as Director of Urban Design for the Treasure Coast Regional Planning Council in Florida, and at FM. His firm has created innovative codes for such diverse settings as the Columbia Pike corridor in Arlington, VA, a new transit station area in Farmers Branch, TX, and special development districts in Peoria, IL. Geoff is a Charter Member of the Congress for the New Urbanism and a founding board member of the Form-Based Codes Institute.

Keith Covington is a principal of Third Coast Design Studio in Nashville, Tenn. As a registered architect, he brings more than 20 years of professional experience in urban design, land planning and architecture to Third Coast Design Studio. Keith earned his bachelor of architecture degree at the University of Tennessee and his masters of architecture in urban design at the University of Miami. As a graduate of these programs, Keith has a unique understanding of traditional patterns of urban design from the regional scale down to the scale of the building. Keith applies time-tested principles of urbanism to all of his projects to achieve a true sense of community in neighborhoods, districts, towns and cities. While he is an accomplished architect whose work has been published in Southern Living magazine, Keith's primary focus is to create walkable environments that balance the needs of the pedestrian with those of the automobile. He has lectured extensively on this subject across the country. Prior to forming Third Coast Design Studio, Keith was the director of the Metro Nashville Planning Department's Urban Design Studio where he helped reinvent Nashville's approach to planning and coding. Keith Covington founded Third Coast Design Studio in 2006 and, since then, Third Coast has completed dozens of projects in 20 states across the United States.

Justin Falango is Chief Architect and Urban Designer for Arlington County, Va.  Prior to 2013, Justin was a Project Director at Dover, Kohl & Partners in Miami, and a Designer with Duany, Plater-Zyberk & Company.  He has been involved with more than 40 design charrettes throughout the United States and abroad, and also has taught architectural design at the University of Miami.  His extensive work with master plans, form-based codes and architectural design guidelines has helped many municipalities and developers ensure appropriate and sustainable growth.  A New England native, he is particularly interested in the vernacular architecture and settlement patterns of the region.  Justin received his B.A. in Architecture from Lehigh University and two Master's degrees from the University of Miami in Architecture and Urban Design.
To see all FBCI instructors, please visit our instructors page
Contact Information
Phone: (202) 618-4315
Email Us — [email protected]
Payment Instructions
Early Registration Discount!
Register by October 7 for a $75 discount
Standard registration:
By October 7 — $400
After October 7 — $475
Public/nonprofit:
By October 7 — $250
After October 7 — $325
Discounts also are available for large-group registrations. Contact FBCI for more information.
Payment by credit card (MC/Visa) or by check.
Please mail checks to:
Form-Based Codes Institute, Inc.
P.O. Box 65055
Washington, DC 20035
FBCI appreciates the support of: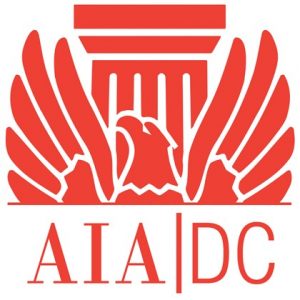 Location
Gensler
2020 K Street NW
Washington, DC 20006