Symposium & Fundraiser
Urban Form as a Framework for Healthy Communities
Download FBCI's Invitation and Share Today!
Interested in becoming a sponsor? Click here

---
The Form-Based Codes Institute (FBCI) invites you to attend a premier educational symposium and fundraiser at the McLoughlin Gallery in downtown San Francisco.  The event will feature Dr. Richard Jackson, renowned expert on the nexus of urban form and public health, and a response panel comprised of leading experts with different perspectives on the topic.
Date:
February 16, 2017
Location:
The McLoughlin Gallery
49 Geary Street, Suite 200
San Francisco, CA 94108
Donation:
Registration $75
Students $10
Includes keynote presentation, response panel and networking reception
Donations will be matched two to one, up to a total contribution of $90,000, by the  Richard H. Driehaus Charitable Lead Trust. FBCI is a tax-exempt charitable organization established under Section 501(c) (3) of the Internal Revenue Code.  A portion of all sponsorships, donations and registration fees is tax deductible.
Program
6:00 p.m. – Networking Reception

6:30 p.m. – Presentation  
Dr. Richard Jackson,  Professor and former Chair of Environmental Health Sciences at the Fielding School of Public Health at UCLA
7:00 p.m. – Form-Based Codes Impact on Urban Design and Healthy Living
7:15 p.m – Response Panel
Lisa Wise, President, Lisa Wise Consulting (moderator)
Dr. Elizabeth Baca, Senior Health Advisor, Governor's Office of Planning and Research
Kathryn Boyle, Project Manager, Community Benefits, Kaiser Permanente Northern California
Erik Calloway, Senior Planner, ChangeLab Solutions
8:00

p.m. – 

Networking Reception

Continued

 
8:30 p.m. – 

Adjourn
Partners
Local Government Commission, Symposium Partner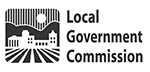 For over 35 years LGC has connected cutting-edge leaders from across the nation. Together we are advancing transformative policies and implementing innovative solutions for sustainable communities.
LGC works to build livable communities and local leadership by connecting leaders via innovative programs and network opportunities, advancing policies through participation at the local and state level, and implementing solutions as a technical assistance provider and advisor to local jurisdictions.
With roots in California and a national reputation, LGC offers inspiration, information, and partnership for local and regional champions dedicated to building thriving communities that integrate civic engagement with environmental, social and economic priorities.
---

Greenbelt Alliance addresses a single challenge: how the Bay Area handles growth. We shape the rules that govern growth to protect the region's open spaces and to ensure neighborhoods within our cities and towns are amazing places for everyone.  We defend the Bay Area's natural and agricultural landscape from development—from the natural lands that shelter wildlife and provide fresh water to the farms and ranches that give us local food. And we shape the rules that make great cities, towns, and neighborhoods—healthy places where people can walk and bike, communities with businesses, parks, shops, transportation options, and homes that are affordable.
Sponsors
Lisa Wise Consulting, Silver Level Sponsor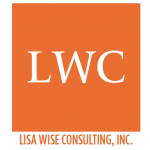 Founded in 2006, Lisa Wise Consulting, Inc. (LWC) is an urban planning and economics firm that specializes in enabling pedestrian and transit-oriented neighborhoods, and facilitating sustainable, well-designed places to live, work, and recreate. LWC's core capabilities are: zoning ordinances and development codes, form-based codes, market analyses and financial feasibility studies, Specific Plans, Master Plans, housing elements and affordable housing policy, and working waterfront economic and revitalization plans.
LWC embraces a constituent-driven methodology and its philosophy is distinguished by a consistent commitment to client service and the development and application of innovative solutions.
LWC is a federally certified woman-owned business (DBE) and a California small business (SBE).
---
Panoramic Interests, Silver Level Sponsor


Panoramic Interests specializes in innovative, infill development. Since 1990, Panoramic Interests has completed 15 mixed-use, infill projects in and around downtown Berkeley and San Francisco — adding more than 689 new units of housing, and 100,000 square feet of commercial space. The firm has received awards from the American Planning Association, the American Institute of Architects, the California Legislature Assembly, the U.S. Green Building Council, and numerous others.
---
Nancy Stroud, P.A., Bronze Level Sponsor

---
Opticos Design, Inc., Bronze Level Sponsor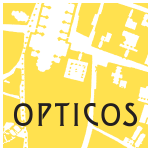 Blending the best from the past with the most innovative ideas of the present, Opticos creates urban designs that are contextually rich, architecturally solid, and aesthetically appealing. From individual buildings to regional master plans, the award-winning firm is renowned for custom-made solutions that directly address the architectural, cultural, and sustainable needs of communities.
Host Committee
Steve Price, Owner, Urban Advantage
Lisa Wise, President, Lisa Wise Consulting
Lois Fisher, Owner, Fisher Town Design
Tony Perez, Director of Form-Based Coding, OpticosDesign
Charlotte Dickson, Senior Director of Local Policy and Leadership Development, Public Health Advocates
Janet Byron, Senior Communications Specialist, Kaiser Permanente Research Division
Craig Martinez, Program Manager, The California Endowment
About FBCI
FBCI is dedicated to the adoption of local development regulations that serve as the framework for healthy, socially equitable and environmentally sustainable communities.  Few other non-profits have taken on this challenge.  Recognized as the "go-to-resource," FBCI educates practitioners, recognizes innovation and shares information on form-based codes, an alternative to conventional land-use zoning. Since 2005, FBCI has been teaching classes throughout the country, providing an information-rich website and fostering a network where land use professionals learn from one another.
Speaker Bios
Dr. Richard Jackson
Richard Jackson is a Professor at the Fielding School of Public Health at the University of California, Los Angeles. A pediatrician, he has served in many leadership positions in both environmental health and infectious disease with the California Health Department, including the highest as the State Health Officer.  For nine years he was Director of the CDC's National Center for Environmental Health in Atlanta and received the Presidential Distinguished Service award.  In October, 2011 he was elected to the Institute of Medicine of the National Academy of Sciences.
Dick Jackson co-authored two Island Press Books: Urban Sprawl and Public Health in 2004 and Making Healthy Places in 2011. He is host of a 2012 public television series Designing Healthy Communities which links to the J Wiley & Sons book by the same name.  He has served on many environmental and health boards, as well as the Board of Directors of the American Institute of Architects. He is an elected honorary member of both the American Institute of Architects and the American Society of Landscape Architects, was recognized with the Breast Cancer Fund's Hero Award, as well as Lifetime Achievement Awards from the Public Health Law Association and the New Partners for Smart Growth and, in October, 2012 received the John Heinz Award for Leadership in the Environment.
Dr. Elizabeth Baca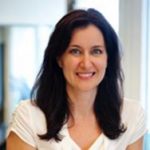 Dr. Elizabeth Baca is passionate about innovations to foster total health and well-being. She currently serves as the Senior Health Advisor in the California Governor's Office of Planning and Research (OPR). She is engaged in innovation in the public sector to foster health through multiple projects including healthy planning, big data, and public-private partnerships. A significant part of her work is aligning win-wins for projects that offer co-benefits, particularly with respect to climate mitigation and adaptation efforts. Additionally, she serves as OPR's lead for the Governor's Initiative to Advance Precision Medicine.  Through her role in OPR, she is an advisor for the USGBC Building Health Initiative and FS6, an emerging Food System Accelerator.
Previously, Dr. Baca served on the General Pediatric Faculty at Stanford Medical School and directed the Community Pediatric and Child Advocacy Rotation, where she was
the lead faculty mentor on several projects to increase access to healthy foods, reduce environmental triggers of asthma, increase physical activity opportunities, and improve the built environment.
Dr. Baca studied health policy at Universidad Simon Bolivar in Venezuela. She completed her Masters in Public Administration at Harvard Kennedy School of Government and her Doctorate of Medicine at Harvard Medical School. Dr. Baca completed her pediatric residency in the Pediatric Leadership for the Underserved (PLUS) program at University of California, San Francisco.
Erik Calloway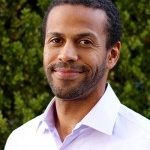 As a senior planner at ChangeLab Solutions, Erik focuses on the links between the built environment and health. He conducts research, prepares strategies, and develops tools to help communities support healthy living and sustainability. Prior to joining ChangeLab Solutions, Erik worked for 13 years as an urban design consultant. He has led multidisciplinary teams on streetscape and public space design, district and corridor restructuring, city planning, neighborhood development, and downtown revitalization projects. He has given presentations to a wide variety of audiences on a range of urban design topics. Erik received a Bachelor of Arts in architecture from Yale University, with a focus on urban design and sustainability.
Dan Parolek

Dan is a practicing architect and urbanist whose passion is creating and revitalizing sustainable urban places. Dan is founding principal of Opticos Design, Inc. in Berkeley, California, a leading firm in the field of form-based coding with a growing list of successful codes for communities. He is a founding board member of the Form-Based Codes Institute and coauthor of the first comprehensive book on form-based codes, entitled Form-Based Codes: A Guide for Planners, Urban Designers, Municipalities, and Developers (John Wiley & Sons, 2008), which reviewers have called "the handbook" of form-based coding. Dan holds a Bachelor of Architecture from the University of Notre Dame and a Master of Urban Design degree from the University of California, Berkeley.
Lisa Wise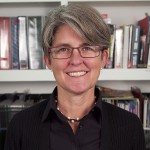 Lisa Wise, AICP, is President of Lisa Wise Consulting in San Luis Obispo, Calif.  She is a CPA and planner with almost 25 years of professional experience in land use planning, housing policy, development codes, and finance. Lisa speaks regularly at state and national conferences and is considered an expert on comprehensive planning solutions, the economics of land use planning, and zoning ordinances and development codes. Lisa was the Project Director on several comprehensive and award-winning, long-range visioning and strategic planning projects including Soledad Downtown Specific Plan and Form-based Code, Benicia Lower Arsenal Mixed-Use Specific Plan and Form-Based Code, Grover Beach West Grand Avenue Master Plan, Ventura Downtown Specific Plan and Form-based Code, King City West Broadway Master Plan, and San Luis Obispo Economic Development Strategic Plan; and is currently Project Director on the Merced Bellevue Community Plan, specific plans for Alameda County and the Cities of Richmond and Vallejo, as well as Principal-in Charge of a multi-disciplinary team of industry experts conducting Pre-Development Entitlement Services for Port San Luis, Calif. Additionally, Lisa has a strong background in plan implementation including zoning and development code updates. Lisa graduated from the Master of City and Regional Planning Program at Cal Poly in San Luis Obispo in 2001. She resides is San Louis Obispo where she currently teaches at California Polytechnic State University as adjunct faculty in the College of Architecture and Environmental Design.
Kathryn Boyle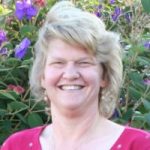 Kathryn Boyle has been a Project Manager with Kaiser Permanente Northern California Region Community Benefit Programs for ten years and has been working in place based funding initiatives to improve public health for more than 15 years. Kathryn manages the Healthy Eating Active Living (HEAL) portfolio of strategic, responsive, and technical assistance grants that foster healthy behaviors through environmental and policy change, including a park portfolio of close to $2 million. In addition, Kathryn supports the implementation of Kaiser Permanente's Thriving Schools Initiative in Northern California, providing support to targeted high need school districts to optimize opportunities for students and staff to be healthy. Kathryn has a BA from University of California, Berkeley in Political Science and Women's Studies.