Driehaus Form-Based Codes Award
The Driehaus Form-Based Codes Award
Sponsored by the Form-Based Codes Institute
with the Generous Support of the Richard H. Driehaus Charitable Lead Trust
The Form-Based Codes Institute (FBCI) is pleased to announce its twelfth annual award for achievement in the writing and implementation of form-based codes. Form-based codes regulate development to give unity, efficient organization, social vitality and walkability to our cities, towns and neighborhoods. They create a predictable, high-quality public realm by using physical form, rather than separation of uses, as the primary organizing principle.  Form-based codes address the relationship between building facades and the public realm, the form and mass of buildings in relation to one another, and the scale and types of streets and blocks.
The award jury's considerations will include how the code addresses the following questions:
Will the code deliver a predictable street character (public space)?
Is the code implementable and relatively easy to use?
Does this code have relevant and distinguishing features that advance the practice?
Will this code promote good urbanism (has it resulted in high-quality development activity)?
Congratulations to the 2020 award winners, Hartford, CT and Rancho Cucamonga, CA.
Award Jury
George Proakis, AICP (Jury Chair)               John Anderson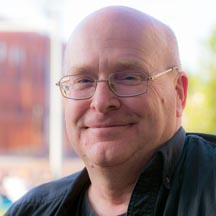 Keith Covington                                                  Ana Gelebert-Sanchez                                    Peter Park



About FBCI
The Form-Based Codes Institute is a nonprofit corporation engaged in research, standards setting, outreach and education. Its mission is to advance the knowledge and use of, and develop standards for, Form-Based Codes as a method to achieve a community vision based on time-tested forms of urbanism. The Institute recognizes that a well-crafted Form-Based Code is the most effective type of development regulation for shaping pedestrian-scaled, mixed-use and fine-grained urbanism. FBCI acknowledges and thanks the Richard H. Driehaus Charitable Lead Trust for its support of The Driehaus Form-Based Codes Award.